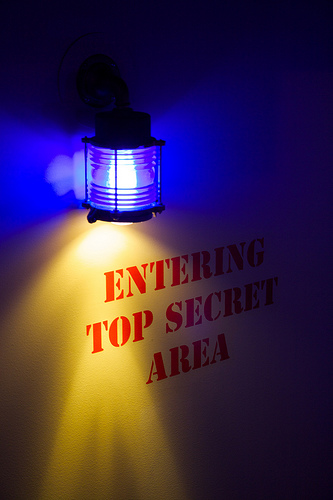 by Sunny Sea Gold, Woodhull Alumna
Originally posted to healthygirl.org on April 12th.
Today, part 2 of the condensed Chapter 1 excerpt from my new book, Food: The Good Girl's Drug. (Tomorrow's installment: Are all bingers overweight?)

There are literally millions of us out there who have struggled with emotional overeating and bingeing. It's estimated that three-and-a-half percent of women and two percent of men in the United States have full-blown binge eating disorder. (And that doesn't even count the people who don't meet those criteria and who binge eat more occasionally or use other disordered behaviors!) Recent research has shown that binge eating is more common than anorexia and bulimia combined, and that kids as young as six years old can have problems with it. But bingeing isn't talked about as much as anorexia and bulimia, and that means there aren't nearly enough resources for those who need help, said Jennifer Nardozzi, Psy.D., national training manager for the Renfrew Center Foundation.
I've often wondered why the discussion of binge eating is so much more muted than other disorders. It could be because it's simply not as—for lack of a better word—"glamorous" as the diseases that make people skinny. Just think about it: Tabloid covers explode with exclamation points and praise when a pop star "gets her bikini body back" and some of our most celebrated young female celebs are so skinny they look a little sick. Writers and bloggers titter about how stars look anorexic, but then go on to talk about how fashionable and cool they are. "There's still a negative stigma attached to overeating," said Charles Sophy, F.A.C.N.., a psychiatrist in Beverly Hills who treats many young women with disordered eating, including some in the entertainment industry. "This is especially true for women, where it is oftentimes viewed as being unfeminine. But being skinny, even too skinny, can be associated with determination or what someone may have to sacrifice in order to pursue a certain career path. Those superskinny people seem to have it all together, while being overweight can be associated with what people think of as a lack of discipline or laziness, and a general lack of control. Many times that's untrue—just like the idea that skinny people have it all together."
Still, the message we girls and women get is all too clear: Being skinny—even if you have to starve or throw up to get that way—is pretty and glamorous; eating too much and getting fat is ugly and unacceptable. Just ask twenty-year-old Amanda, who used to starve herself and even illegally bought ADHD meds from a guy in her dorm in order to suppress her appetite and slim down: "My freshman year of college, I started taking Adderall to curb my appetite, and I wouldn't eat for days. But I wasn't even worried about it. I just wanted to look good," she told me. "The only time I would eat would be when I didn't take a pill, and then I would binge on huge amounts of food. I knew something was wrong, but the sad thing is that I wasn't ashamed of my disordered eating habits until I started gaining weight. I liked not eating and how I looked; it was only when I started eating too much that I became ashamed and upset with myself."
More to come tomorrow. In the meantime, have you ever felt like the problem of emotional eating or binge eating has been ignored—either by media, or by doctors or therapists? Maybe even your parents or other loved ones? Why do you think that is? xo…Sunny
~
Sunny is the author of FOOD: THE GOOD GIRL'S DRUG How to Stop Using Food to Control Your Feelings, a deputy editor at Redbook magazine, and the former health editor at both Seventeen and Glamour magazines.